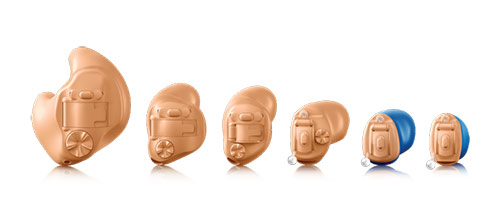 By Rachel Lapham on 26th January 2015
Meet The Latest Range of Hearing Aids From Unitron.
The NEW platform from Unitron, North™, brings you closer to natural hearing, and addresses understanding conversations in a wide range of situations
Unitron North Platform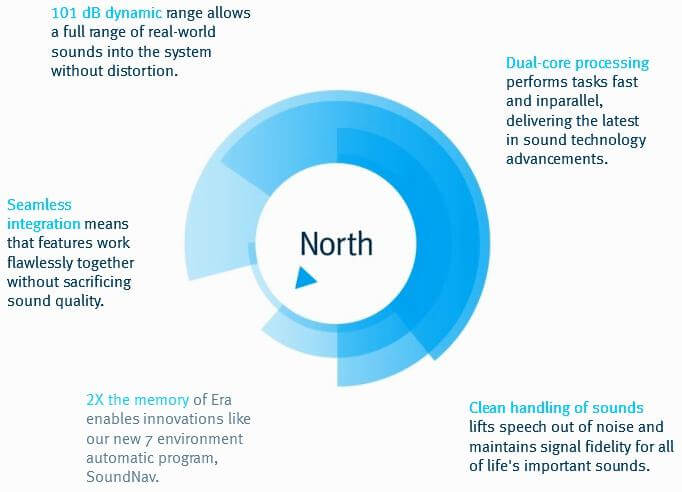 Unitron is one of our favourite hearing aid manufacturers. They supply fantastic hearing aids packed with high technology at great value. Last year they launched the North™ platform, their latest ground-breaking sound processing platform that can distinguish between different types of conversation. North's new SoundNav™ technology automatically identifies and classifies seven distinct sound environments. Four of them are focused specifically on conversation.
Clear Conversation in Every Situation
Unitron know that conversations don't just occur in quiet situations nor in simple noise. Background noise varies greatly depending on the situation. The technologies in the new platform work together so that you can experience the best speech understanding along with natural sound quality, in the widest variety of situations completely automatically.
New Hearing Instrument Design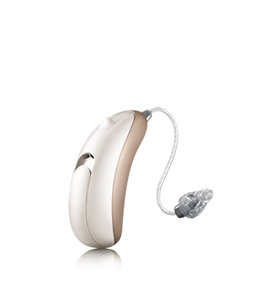 Along with the launch of the North platform, Unitron also introduced a new geneneration of its popular receiver-in-canal (RIC) Moxi™ hearing instruments. The all-new Moxi Fit™ has a fluid new look, giving users the perfect combination of style and functionality with a 312 battery, push button and telecoil. Moxi Fit joins Moxi Kiss™ and Moxi Dura™, all available in five technology levels and all built on the North platform.
The new Moxi hearing instruments on the North platform are fully integrated with Unitron's industry-leading Flex:trial™ program, which allows us to demonstrate to patients exactly what they are interested in buying.
New Logging Feature
They have also introduced Log It All™, an industry first data logging feature that captures and displays a user's real life experiences with their hearing instruments across seven environments regardless of the technology level of the hearing aid. This gives us the ability to measure the performance of your hearing instruments in everyday use, as well as during trial and upgrade situations. It helps us explain the benefits of different technology levels in a personal way. It also allows us to deliver fine tuning in a more focused way.
Unitron Stride

, A Hearing Device To Suit Every Taste

The new Stride family of behind-the-ear (BTE) and in-the-ear (ITE) styles has style choices to satisfy every need, and technology that lets you focus on conversations like never before. Stride is the name of the new full range family of hearing aids from Unitron, the family has a full range of Behind The Ear and In The Ear hearing aid styles.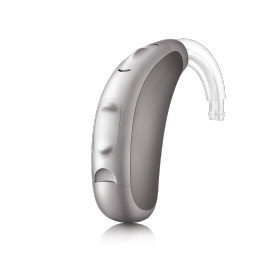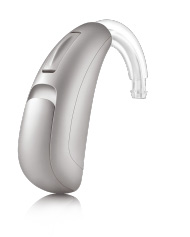 The technology in the Stride family is based on the new North platform, they haven't settled on introducing a new platform though. New advances in custom hearing aid design has allowed them to introduce even smaller custom hearing aids with more features. So let's look at the top end of the technology levels available.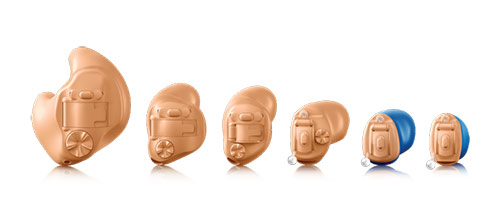 Unitron North Pro
The Unitron North Pro is the high end technology using the new "North" processor. As the flagship hearing aid from Unitron it is ideally suited to people who need to hear as well as possible in even the most challenging environments. The pro comes in both Moxi RIC devices and the Stride devices.
Unitron Stride & Moxi Dura/Fit/Kiss Hearing Aids
As we said, the Moxi RIC hearing aids comes in three distinct styles.
Moxi Fit The "Fit" is only slightly larger than the Kiss, it includes both a push button and onboard telecoil which isn't often available on smaller RIC aids.
Moxi Kiss The "Kiss" is the slimmest and most discrete of the RIC options from UNitron, it is an exceptionally discreet option if you are not interested in the extra features which add size to the Moxi Fit and Moxi Dura.
Moxi Dura The "Dura" is the most powerful of the three RIC devices available, it is slightly larger to provide the amplification needed. If you are looking for a discreet Moxi solution but have a severe to profound hearing loss then this is the device for you.
The Stride hearing aids come in two BTE versions, and six custom ITE hearing aid types.
Stride P

Stride Dura

Stride Full shell

Stride Canal/Half Shell

Stride Mini Canal Directional
Stride Mini Canal
Stride CIC

Stride IIC
Main Features
Soundnav
The North chip can tell what type of environment you are currently in and it will decide what settings to use depending on what it finds. There are seven separate environmental types and the aids will adjust themselves automatically as you go along. The main focus will always be on speech sounds. These environments are;
Conversations in quiet

Conversations in a small group

Conversations in a crowd

Conversations in noise

General noise without speech present

Quiet

Music
Speechzone 2 with Binaural spatial processing
When you are in a social environment with background noise present, the hearing aids work together and figure out what where the speech is coming from and they then automatically focus your hearing in that direction.
Multiband adaptive directionality
This tracks and suppresses unwanted background noises from varying directions.
Pinna effect
The Pinna is the outside part of your ear. The hearing aid sits slightly behind it. You would expect this to mean you would hear more from the back but using their cunning technology they recreate the natural effects of sounds being collected by the shape of your ear to counteract this.
Sound Conductor
Sound Conductor is a speech clarifying feature that aims to make speech sounds always as clear as possible but without compromising on sound quality so that they are kept as natural as possible.
Antishock
The hearing aid acts immediately if it detects a loud or jarring sound to reduce it to a comfortable level.
Binaural Phone
When you answer the phone, the hearing aid streams the sound to both ears without the use of an extra accessory so you can hear the conversation in stereo.
Water Resistant
Water and dust resistant to IP57 standards or better. Absolutely not waterproof,
Other features
The North platform includes a range of other features including Log it all, Natural sound balance, datalogging, Feedback manager, Windcontrol, Tinnitus masker, Easy-t, Duo-link, Flex system and Frequency Compression. In an effort not to bore you to tears we will leave it there, we have been fitting these devices for some time now and we are really impressed with the results. If you have any questions, if you are interested in them or you would like to find out more about how they can make your life better, or if you have any questions about hearing loss, hearing healthcare or hearing aids on the Isle of Man, give us a call on 01624 830722 or book your appointment online now
Looking For A Comprehensive Hearing Care Service With Clear Pricing?