Best Service, Best Fit, Best Hearing Aids & Clear Pricing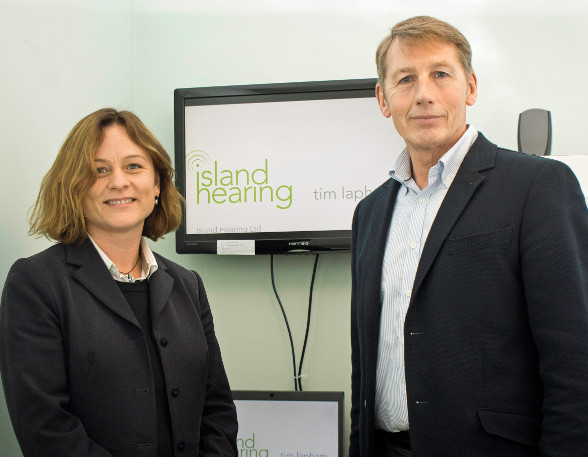 Serving The Isle of Man Community Since 2009
Independent, Local and Family Run
As a local family run independent hearing healthcare practice, we are committed to listening to what our clients say to us, learning what we can do to improve our services and therefore, providing the best hearing aids and hearing healthcare service possible on the Isle of Man. We will provide you with the best assistance with your hearing at our new, 'state of the art' hearing clinic on Station Road, Port Erin.
We are proud of our competitive price structure and we prominently display our hearing aid price list at all times
Mrs J Morrison

Port Erin

I wanted to pass on my greatest thanks for all the support provided to me with patience, empathy and making me fully at ease while getting to feel fully comfortable in wearing hearing aids for the first time in my life. I can honestly say it has given me a whole new outlook on life going forward-what a blessing

Ron C

Abbeylands

I am only too happy to recommend Tim at Island Hearing to anyone who thinks that they may need to check out their hearing and wants to consider the options available for hearing improvement. I have found the service, support and independent advice offered by Tim to be really first class

Billy Dickinson

Maughold

Tim at Island Hearing is attentive and meticulous in his approach towards his clients. He supplied me with a pair of Unitron hearing aids, which are state of the art. On several visits, to hone the difficult process of attuning the aids to my hearing loss, he has achieved almost perfection now with my hearing ... as natural now as it possibly could be
Why Us
Expert Advice
Expert, but clear advice about your hearing loss and what can be done to improve it
The Best Hearing Aids
The best hearing aid technology available from a full range of manufacturers
Transparency when it comes to prices, we prominently display our price list
Aftercare and rehabilitation service that cannot be beaten from an experienced and trustworthy team
Often The Things You Want To Hear Most Are The Ones You Miss
Your Grandchilds's Laughter, The Funniest Joke, The Loving Whisper Of Your Partner
Don't Miss Out, Book Your Appointment Now.
Our Process
1. In Depth Hearing Test

2. Fitting & Fine Tuning

3. Follow Up Visit

4. Free After Care
Our Hearing Aids
The Best Hearing Aids From The Best Manufacturers