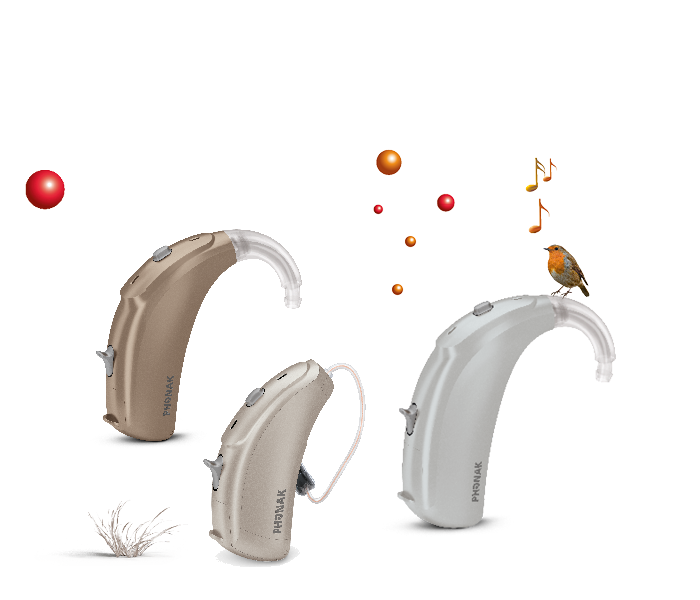 By Rachel Lapham on 25th April 2016
Phonak introduces Naida V hearing aids for people with severe to profound hearing loss
Phonak
Naida Venture Hearing Aids
Phonak has been well known for outstanding solutions for severe and profound hearing loss for many years. They launched the Naida range in 2007 and it quickly became the accepted hearing solution for people with severe and profound hearing loss. Their latest Naida Venture range, which is their latest addition, looks like it will continue to build on that legacy.
The new Naida V was initially launched at an event in Dublin last Thursday. Phonak is undertaking a series of launch events across the UK and Ireland and the range will be available to order from the 1st of May. The devices have been re-designed and upgraded with the new Venture chipset and will bring all of the benefits of that new platform to people with severe and profound hearing loss. The range will be available in four levels of technology which include the V90 at the top of the range through the V70, V50 and V30 at the bottom.
As we said the new range has completely newly designed hearing aid styles which are smaller and more powerful than was available in the older Naida Quest range. While it introduces some new features, it also includes updated versions of older features with new strategies to deliver as much sound information as possible.
Feature run down
Sound Recover 2
This is a new version of Phonak's sound Recover strategy, the Naida Venture offers more high frequency cues (those important sounds for clarity of speech) than ever before. This allows access to the nuances of sound that before now you may not have been able to hear. This updated feature should help with both understanding of speech and better speech production for people with severe to profound hearing loss.
Water resistant
Phonak is calling the range water resistant, but the range is rated to IP68. That means it will survive immersion in one metre of water for sixty minutes without damage. Phonak are being circumspect calling this water resistant, another manufacturer calls this waterproof. No matter what, it means that you don't have to worry about jumping in the shower and forgetting you have them on. They will also be happy to get in the swimming pool with you which will be a novelty for most people with this type of hearing loss.
A tougher device
They have used a new glass fiber reinforced material to manufacture the outer case of the devices. They say that this makes the Naída V range 60% more robust than its predecessor which together with its resistance to water really means you are getting a tough little solution.
AutoSense
As part of the Venture platform the new Naida range benefits from Autosense and all of its features. This allows it to deliver the best possible experience in a range of sound environments.
The hearing aids
Naida V RIC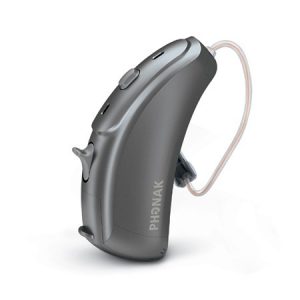 The Naida V RIC (Receiver in Canal) offers fantastic power in a small package, it will deliver outstanding benefits for people with mild to severe hearing losses. The device comes with three possible receiver options, the XS, the XP and the newly designed X UP (for Ultra Power).
With the introduction of a new style X UP receiver, the hearing aid will cover a hearing loss down to a flat 100 dB. This means that even people with a severe hearing loss can avail of a very discreet solution without compromise in power or functionality. However, these are RIC hearing devices and will need extra care and attention. You will need to follow a daily cleaning routine and use a drying kit. This will ensure that you get the best from the device for longer.
Naida V SP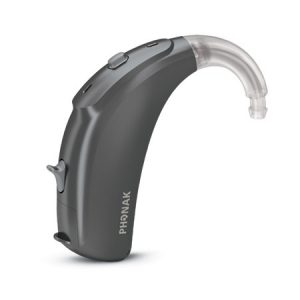 The new Naida V SP is 25% thinner than its predecessor, it is also a much smaller hearing aid. It runs on a size thirteen battery and can be fit with a power slim tube and tip which offers real discretion. It can also be fitted with a standard thick tube and mould configuration. The power slim tube has been re-designed and it now sits lower on the top of the ear and hugs the face in a better way.
The power slim tube can be fitted with either an acrylic or a silicone custom tip. The power output on the new SP has been increased and it now matches the power output on the older Naida Quest UP. Which simply means that more people with severe to profound hearing loss can now avail of a much more discreet option.
Naida V UP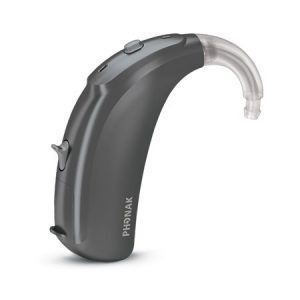 The new Naida V UP is again thinner and smaller than its predecessor with a new form factor. The power output on the hearing aid has been increased giving it even more performance for even the most profound hearing loss. It is powered by a 675 battery and can also be fitted with a power slim tube and custom tip. This is definitely the smallest 675 traditional type hearing aid solution for profound hearing loss I have ever seen. It will give people with profound hearing loss a more discreet solution.
If you have any questions about the Phonak Naida range or you would like to experience the difference, call us on 830722 or book your appointment online now.
Looking For A Comprehensive Hearing Care Service With Clear Pricing?